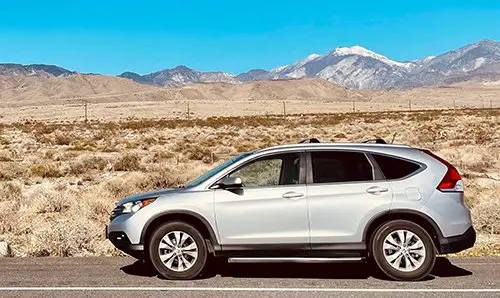 The Honda CR-V is a great vehicle for many reasons. It has a lot of cargo space, it gets good fuel economy and it's reliable. The Honda CR-V is also relatively inexpensive to maintain with routine maintenance costs that are low compared to other SUVs.
Honda CR-Vs have been around since the late 1990s and they're still being made today which means there are plenty of used Honda CR-Vs on the market if you're looking for something more affordable than a new one.
So, how many miles can a Honda CR-V last ? Honda CR-Vs can last for a very long time – some Honda CR-V models have reached the 300,000 mile mark. However, we recommend you get your Honda CR-V serviced regularly at an Honda dealer or specialist auto shop to make sure that it stays in top shape.
The Honda CR-V is now in its 5th generation and was launched back in 1997. First generation models ran from 1997 through to 2001. The second generation models were in production from 2002 until 2006.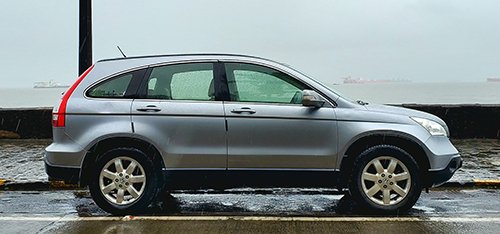 2007 saw the launch of the third generation models which had a more traditional tailgate compared to the previous model's side mounted version. This generation was discontinued in 2010. Fourth generation models were launched in 2011 and were replaced by the fifth generation in 2017.
Are used Honda CR-Vs reliable?
Honda's reliability is usually never a question, but that doesn't mean all of their vehicles are equally as reliable. The CR-V falls in the middle ground for Honda car rankings according to Consumer Reports so it still might be worth your while if you're considering buying one.
However, looking at iseecars.com, the Honda CRV is ranked second in the small and compact SUV class, with a reliability score of 8.2/10.
The Honda CR-V is a great vehicle that lasts for years and has had many improvements over the years. The longest time owners have reported keeping their CR-Vs was 15 years, which goes to show how much people enjoy this SUV.
What is the most reliable year for Honda CR-V?
The Honda CR-V year with the lowest number of complaints was 2009 as Honda addressed the electrically problematic door locks from previous years by installing a new locking system, however, there were still complaints relating to how quickly the stock tires wore out.
What are the worst years for Honda CR-V? What Honda CR-V should I avoid?
Despite its good points, the 2011 Honda CR-V seemed to be plagued with a number of issues. The most egregious was unwanted acceleration and steering fluid leaks that were not resolved until some time later in 2015.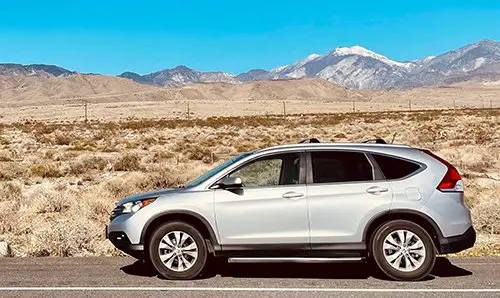 Other problems included excessive oil consumption which can lead to engine failure due to lack of lubrication as well as malfunctioning door lock/actuators that create an unsafe driving environment for passengers and drivers alike!
What are the most common problems with the Honda CR-V?
The most common problems reported with the Honda CR-V are engine oil leaks, low fuel pressure sensor issues, windshield washer fluid leakages, power steering pump failures and various other mechanical troubles.
Looking at carcomplaints.com, the most issues on the Honda CR-V was that the battery goes dead without any warning. This complaint appears to have affected 2012 Honda CR-V production years the most.
Do Honda CR-Vs rust easy?
Honda CR-V rust is a problem for those who live near the ocean, especially where salt water and road salt are used to clear snow. Honda owners in these areas should be careful not to let their car sit outside on days when it may have been sprayed with salty sea air or corrosive rain that has mixed with rock dust from roads covered by ice sheets during winter months.
Having said that, Honda is generally good about rust prevention. Honda CR-V parts are less likely to develop rust than those of other brands because Honda tends to coat its steel body with a sealant and use anti-corrosion materials inside the vehicle's paint process.
Are Honda CR-Vs expensive to maintain?
The Honda CR-V is a compact SUV that has some of the lowest annual maintenance costs. For example, RepairPal estimates it will cost you just over $400 annually, which makes it an excellent choice for those looking to get into reliable driving without breaking their budgets.
To ensure that your maintenance costs remain low, Honda recommends that you get your oil changed every six months or at least 12,000 miles (depending on the model).
Were there any major recalls on the Honda CR-V?
The Honda CR-V has had a number of recalls. Honda recalled the Honda CR-V for a faulty steering wheel sensor. In another recall, Honda found out that there is a potential issue with the brake light switch which can cause other problems like an engine stall or failure to start. Honda has also issued recalls over issues such as rear suspension and side curtain airbag malfunctions.
When buying a used car, our advice is to check that the recalls for the model and year you are looking at have been completed by an approved dealer.
What are the best alternatives to the Honda CR-V?
If you are looking for a family-sized SUV then some alternatives to the Honda CR-V include the Toyota RAV4, Subaru Forester, Kia Sportage and Hyundai Tucson.
However, in terms of overall score, iseecars.com rate the Honda CR-V the highest in terms of a combined reliability, value retention and safety score.
Conclusion
In summary, the Honda CR-V is a reliable and affordable SUV. Honda CR-Vs can last for up to 200,000 miles, but the best years are 2013 or newer with less than 50k on them. Honda CR-Vs have some problems like power steering issues and failing fuel pumps, so it is important not to neglect regular maintenance of this vehicle. Also, pay extra care when purchasing a car made in 2011 due to the increased amount of complaints these cars received.