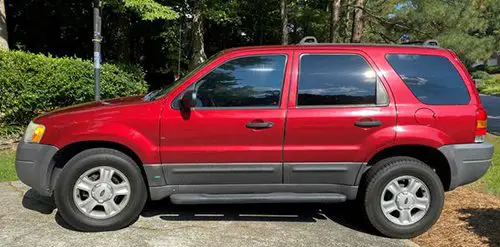 The Ford Escape is a car that has been around for over 20 years. Ford started producing them in 2000 and they are still going strong today. Ford Escapes have become one of the most popular SUVs on the market, due to affordability and good levels of kit.
With such a wide variety of years available, it can be difficult to decide which year would be best for you. In this article we will discuss all things Ford Escape including what the best and worst years are, how reliable they are, maintenance costs, as well as some problems you may experience with your Ford Escape.
So, how many miles can a Ford Escape last? When it comes to Ford Escapes, 250,0000 miles is the average for when they're ready for retirement. This can vary depending on how well the car has been maintained.
The key with these cars are routine maintenance like oil changes, tire rotation, etc., so that your car stays in good working order as long as possible because no one likes spending their weekends getting an oil change or going to get a new set of tires!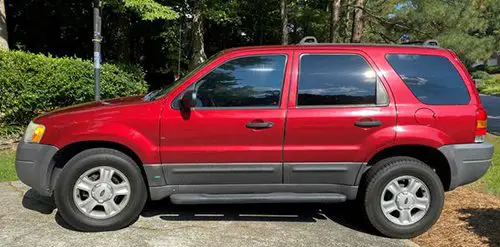 If you look after it well and carry out routine maintenance, not skimping by skipping out on regular servicing, you can extend the lifespan of your vehicle before needing to consider replacing it.
Ford Escape model generations and production years
The Ford Escape is a crossover vehicle that has sold over four generations since 2000. Ford unveiled the original first generation model in 2000, which was released for 2001. Production of the first generation models continued until 2006 and was replaced by the second generation models in 2008. For the second generation models Ford basically carried over the mechanicals from the first generation models, only changing the exterior and interior design.
The third regeneration was available from 2013 and was only available, like the second generation, in North American markets. This car, rather than being based on a Mazda, was a rebadged version of the European Ford Kuga.
Forth generation models were available from 2019 and again were rebadged versions of the latest Ford Kuga.
Are Ford Escapes reliable cars?
When it comes to reliability, the Ford Escape is a mixed bag. Ford has made big strides to improve the quality of their cars over the past few years, and Ford Escapes today are more reliable than in previous generations.
The Escape is a popular vehicle for use as a rental car, which means it's being driven long distances every day by folks that aren't mechanically inclined or don't care about looking after it too much, so always take extra care if you are look to purchase and ex-rental Ford Escape as they can be more unreliable.
What is the most reliable year for Ford Escape?
In terms of complaints, the most reliable year of Ford Explorer production was 2015. Earlier production years with low levels of complaints were 2004 and 2007.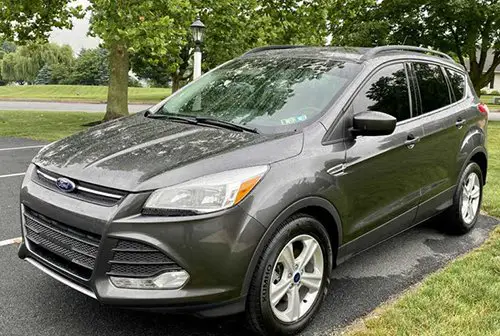 The main reason for complaints in 2015 was for transmission failure. This often resulted in a transmission replacement at a cost of around $4,000. As this is an expensive repair, so either ensure that you have a good warranty in place or fully check the gear shifts when test driving the car.
What are the worst years for Ford Escape? What Ford Escape should I avoid?
When looking at the worst production years for the Ford Escape, 2008 seems to be the worst year. Ford Explorers produced in this year had a high occurrence of complete transmission failures as well as high levels of complaints regarding power steering failure. None of these issues will be cheap to fix.
2011 is another bad production year as Ford recalled certain models because they were missing rivets in some suspension parts. The Ford Escape was also prone to corrosion from road salt.
What are the most common problems with the Ford Escape?
The most common problems reported with the Ford Escape are transmission problems. The 2014 Ford Escape is known for being a good value, family vehicle. However, it's not all fun and games in these car lanes! Every model has their share of problems that you may have to deal with at some point or another.
And the worst part? They're expensive! For example, one common transmission problem costs $3,300 to fix & occurs before 83k miles (which means there are plenty more where those came from). Worst of all – most models experience this issue around 70k miles.
Do Ford Escapes rust easy?
Yes! In April 2014 Ford actually recalled nearly 400,000 Ford Escapes due to rust. This recall affected the 1999 to 2004 production years and for cars in Canada and the US northern "salt belt" states.
The rust effected the car's subframe which meant that the lower control arm could become detached from the subframe mount. This had serious consequences for steering control. The was rectified by dealers retro-fitting a reinforcement crossbar.
Are Ford Escapes expensive to maintain?
When looking at maintenance costs, the Ford Escape is considered a low-cost vehicle. Ford has an official FordStore that sells parts and accessories for your Ford, so you can order them online or over the phone. Parts are affordable (some less than $100) which make car maintenance easy to afford on a budget.
The most expensive maintenance items on the Ford Explorer are the brakes and rotors which cost about $400 for the front, or approximately a third of Ford's suggested annual maintenance costs. Common service parts such as filters are no more expensive than other vehicles.
Were there any major recalls on the Ford Escape?
According to data from the National Highway Traffic Safety Administration, Ford's Escape has been recalled 50 times since its release. The 2001 and 2013 model years have been involved in more than twice as many campaigns each year.
Ford has had a recall on the Ford Escape because of concerns with fuel injection system components and engine control modules, as well as subframe rust (see above).
What are the best alternatives to the Ford Escape?
If you are looking for an alternative to the Ford Escape then the Honda CR-V, Mazda CX-5 being similar sized, although the CX-5 has better handling. Bump up to more premium brands such as Audi Q5, BMW X1, Infiniti QX50 or Acura RDX or for a more luxurious feel.
Conclusion
In summary, the Ford Explorer is a good value for money car. The Ford Explorer is a practical, reliable, and affordable vehicle that can last over 200k miles. Ford has been manufacturing this model for decades which makes it an easy process knowing what parts will be compatible when repairing your Ford Explorer in case something goes wrong, which it might well do!