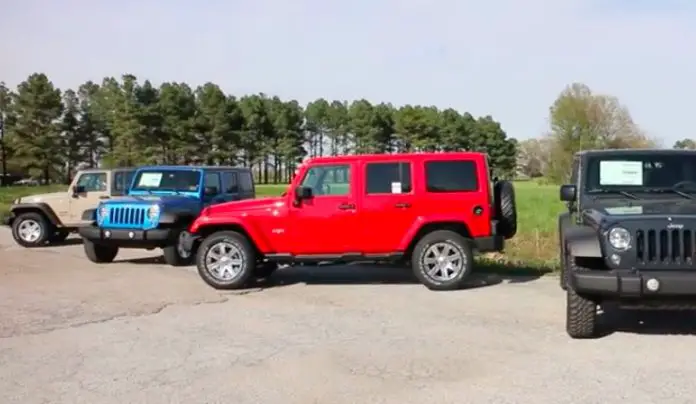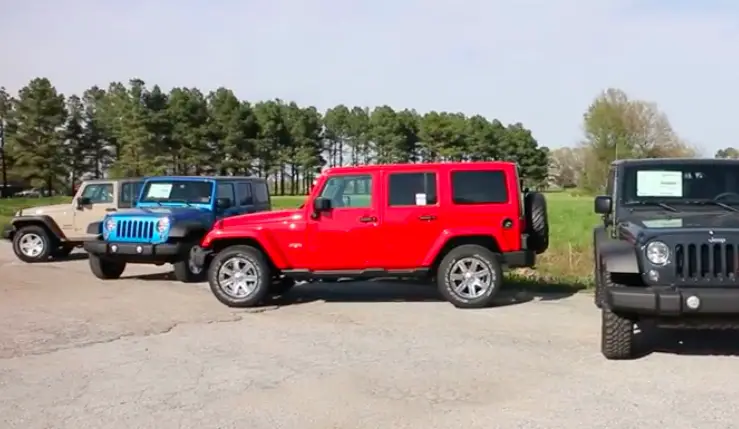 One aspect that all Jeep models have in common is that they are a great vehicle for a variety of reasons. Jeeps can be fun cars to drive in any kind of weather, they are safe, and are great for going mudding or just cruising along. They can go on just about any type of terrain and you can't go wrong driving one around town. When considering which Jeep Wrangler to purchase, it is important to understand the difference between the models. This information can help you to make an informed choice as to which model will be best for you. Here are the basics of what you need to know when it comes to understanding what makes each of these models unique.
There are five major differences between the three different models. Below is some information on the Sport, Sahara, and Rubicon in regards to their mechanics, pricing, and options that are available for each model. Whether you are going to be driving your new Jeep Wrangler as a daily driver or as an extra car to cruise around in, you surely want something that will last you a while.
Options For Each Model
To begin with, the three models have a few options for each. While they all have a base MSRP, there are also a few other options for each model. These are the 2016 models, but keep in mind that every year, there are many different models that are released. If these models do not suit you, you can always look at the models from a different year to find exactly what you are looking for. In fact, just for 2018, there are 9 different models to choose from. See the table below for the information regarding the 2016 models.
| | | |
| --- | --- | --- |
| Sport | Sahara | Rubicon |
| Base MSRP | Base MSRP | Base MSRP |
| Sport S | 75th Anniversary | Rubicon Hard Rock |
| Willys Wheeler | Backcountry | |
| Black Bear | | |
| Freedom Edition | | |
In addition to knowing about the three different types of Jeep Wranglers and their various options within each model, there are other similarities and differences you will need to know about. You might want to figure out if you are looking for a 2-door or 4-door model, as some people have a strong preference either way. For a driver with a family who will be frequently riding in the Jeep, a 4-door model may be better with so many people getting in and out of the car. If it is just going to be you and occasionally another person, getting a 2-door model may be prefered.
Another basic consideration when buying a new vehicle is color. Sometimes this can be an overwhelming choice to make. Other times, people are more interested in what the car has to offer than what it might look like on the outside. Each of the models have their basic colors, but then also may have some speciality colors. While the speciality colors may be new and exciting, you might want to just consider if you ever wanted to do a paint job. It may cost more to find a less common or custom color when it comes to car paint.
When deciding which Jeep is best, keep in mind that there will be different features for each of these models. Pricing is also an important factor to consider when buying any new vehicle. Next, let's discuss the price. Depending on what you have set for a budget, this may also impact which model you choose from.
Price
While the base models might have everything you are looking for in a Jeep, the other models will have some more features, so depending on what kinds of features you are looking for, you may want to research each model a bit further.
For the Sport model of the Jeep Wrangler, the price varies from $27,695 to $33,395 since the Sport is a more basic model. Next up is the Sahara model, which starts at $33,695 for the base MSRP model. The 75th anniversary model is $38,375, which is mid-range for the Sahara, and the Backcountry model is $38,395. For the Rubicon, the base MSRp model starts at $36,895 and the Rubicon Hard Rock model is the most expensive of these models as it will cost you $41,695. As you can see, the least expensive Wrangler model is around $27,000 and the most expensive is a little over $41,000. Price is a major factor when looking for a new vehicle since the range within these models are rather wide. Before going any further into the other differences, you might want to consider which model fits best into your budget.
Some of the next differences will depend on how deeply you would like to go into the mechanics of your new vehicle.
Motors/Transmissions
When comparing these models from 2016, the positive is that all the motors and transmissions are the same for all models. Any Jeep Wrangler JK models that were made after 2012 have a V6 engine with 285 horsepower and are 3.6L. The positive thing to consider when all motors and transmissions are the same is that they can be easy to find a replacement if yours has been damaged or has reached the end of its limit. While the motor and transmission may or may not be a deciding factor in your decision since they are all pretty similar, they are built to last.
Suspension
Suspension is an important factor to consider, especially depending on what you are planning to use your Jeep for. In a daily driver, the suspension can be normal duty, and you will find this in the Sport models. If you are thinking about going off-roading, then you will likely want to consider going for a Rubicon model or a Sahara model. The Rubicon has performance suspension, which is heavier duty than the Sport. If you are planning to go mostly off-roading with the Jeep, then you should consider the Sahara model. The suspension is heavy duty with gas shocks, which will be best for off-roading adventures. The suspension is important to keeping you and your passengers safe, as well as keeping the vehicle in good working condition and protecting the rest of its parts. If you plan to replace the suspension anyway, then perhaps a Sport model could work for you. Think hard about what kinds of adventures you are looking to go on with your Jeep, so that you can figure out which suspension will be best.
Driveline
The driveline is another important factor to consider when buying any new vehicle. The driveline includes wheels, axles, differentials, and basically all parts that make the car go other than the motor and transmission. The Sport and Sahara models have a Command-Trac transfer case, while the Rubicon has a Rock-Trac. The Sport and Sahara are also similar in the fact that they have a Dana 30 front axle and a Dana 44 rear axle. The Rubicon has both front and rear axles that are Dana 44s. The Rubicon is the only model that has a locker option included.
In The End
In the end, only you know what model will work for you. It is likely you will want to take your time to find a vehicle you are happy with. There is a lot more research to be done. In fact, this is only the beginning of the differences that can be found with the different Jeep Wrangler models. If you are looking for all the bells and whistles and do not want to make any adjustments to your Jeep, then perhaps going with one of the special edition models will fit into your budget. If looking to make modifications, it might be best to buy one of the base MSRP models, so that you have plenty of money left over to make the adjustments that will make your Jeep unique.