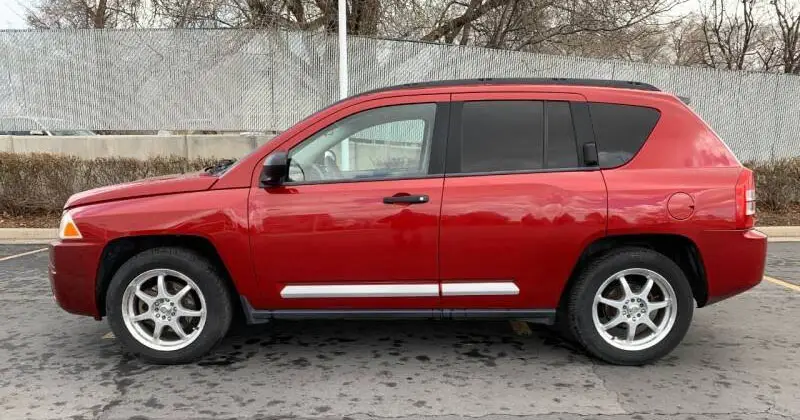 I was recently considering buying a new car, and I opted for a Jeep since it is a reliable brand. Being a person that must commute to work daily, I had to have a decent car that can commute long distances. So, I did some thorough research to find the actual mileage of different Jeep Compass models.
So how many miles can a Jeep Compass last? Looking at an average across the ten of the highest milers recently on sale on Auto Trader, the number of miles that a Jeep Compass can last came out at 192,431 miles. This may appear low compared to other Jeep models, but the compass has only been available since 2007.
Analysis of Jeep Compass mileages on Auto Trader
One of the ways I could have researched Jeep Compass mileage would have been to speak to dealers of poll some owners. Unfortunately, I'm not able to access to that sort of data so I went on AutoTrader.com and searched for all Jeep Compass across the United States, then sorted by highest mileage. I then picked the top 10 vehicles in terms of mileage to get an idea of what mileage to expect.
I have summarized the data in the table below.
| Year | Drivetrain | Cylinders | Mileage | Price |
| --- | --- | --- | --- | --- |
| 2007 | 4WD | 4 | 212,589 | $2,995 |
| 2012 | 4WD | 4 | 199,403 | $4,995 |
| 2012 | 4WD | 4 | 197,599 | $5,637 |
| 2007 | 4WD | 4 | 192,459 | $2,995 |
| 2014 | 4WD | 4 | 191,023 | $7,719 |
| 2007 | 4WD | 4 | 190,000 | $2,999 |
| 2014 | 4WD | 4 | 187,559 | $5,640 |
| 2007 | 4WD | 4 | 184,849 | $3,995 |
| 2014 | 2WD | 4 | 184,523 | $9,900 |
| 2008 | 2WD | 4 | 184,309 | $3,450 |
| | | | | |
| | | | 192,431 | $5,033 |
The Jeep Compass was launched in 2007 so mileages are still relatively low when compared to other Jeep models. The highest mileage I found was 212k on a 2007 model. It was also reassuring to see a few of the facelifted first generation models in the list as these were later 2012-2014 cars with just under 200k miles.
Though this model is known to be uncompetitive against its peers and although it has significantly improved over the years, the Jeep Compass is still not made for demanding conditions in contrast to its counterparts such as the Cherokee.
Main Things To Look For When Buying A High Mileage Jeep Compass
The Jeep Compass has come a long way from its earlier models launched in 2007, it is less favoured when compared to other Jeep models, although a high mileage Jeep Compass is a good and affordable option, making it the ideal car for those who enjoy off-road expeditions and long journeys.
With high mileage vehicles, I would always suggest investing in a budget friendly vehicle code scanner. Older vehicles typically throw up a few fault codes, so with a scanner at least you know what these are and can search for the codes online. The great thing about these scanners is that you can reset most dashboard warning lights, and you may get lucky and the lights might not return. A great scanner that we have used in our workshop is the Foxwell NT301 OBD2 scanner. Its not the cheapest but definitely worth having if you have an older car and want to fault find yourself rather than paying for expensive auto shop diagnostics.
Here are some things to check or consider when buying a Jeep Compass:
Gas consumption – Before buying a Jeep Compass it is important to take note of its fuel economy, though the car itself is not a powerhouse, it provides drivers with decent fuel economy.
Engine oil – The engine oil maintenance required on the Jeep compass is indicated by its oil change indicator system, it should never exceed more than 10,000 miles or 350 hours run time.
Coolant – The coolant of a high mileage Jeep compass should be flushed and replaced every 150,00 miles or every 10 years.
Spark plugs – A Jeep Compass spark plugs should be replaced at 100,000 miles and after the initial replacement, replaced every 50,000 miles.
Safety technology – The newer Jeep compass models offer various beneficial safety technologies that you should take into consideration. For instance, Jeep offers an Advanced Safety package for all models, so it's worth checking what standard or optional kit the car you are considering has.
Though other models of Jeep such as the Jeep Wrangler offer higher mileage reaching up to 400,000 miles, to achieve the highest mileage good maintenance is key, so it is vital in to ensure the proper maintenance and servicing has been completed, especially on higher mileage models.
Common Problems With High Mileage Jeep Compass
The most recent Jeep Compass models have significantly improved from the early first generation 2007 models, with those models having the most problems and complaints in all of the Jeep Compass models according to CarComplaints.com.
The following problems became noticeable before the vehicle reached 60,000 miles.
Totally Integrated Power Module (TIPM) – Issues regarding the TIPM are usually centered around the car's fuel or batteries, signs that the TIPM is malfunctioning include sporadic failure of the fuel pump, windshield wipers, power door locks, and sometimes even exhibiting total failure. This problem typically arose around the 110,000 miles mark of a Jeep Compass.
Excessive Oil Burn – The Jeep Compass is known to have engines that die out without warning. According to Jeep, these may be the results of the voltage regulator malfunctioning, which is a part of the car's computer system that is used to control the alternator output.
Overheating CVT (Continuously Variable Transmission) Transmission – The automatic transmission that can smoothly shift through a continuous process of effective gear ratios tend to overheat. This problem can be dangerous when in high-speed traffic scenarios where the Jeep Compass can stop running without a moment's notice.
If you have always wanted a Jeep Compass, it is important to be aware of the common issues that these high mileage cars usually face, this model has had its fair share of problems throughout the years but as with most models, later cars do tend to fair better as earlier issues are sorted out by the manufacturer.
Frequently Asked Questions About The Jeep Compass
Is the Jeep Compass Model a Reliable Car?
Yes, but it depends on the year of the model. The Jeep Compass has had a notorious reputation over the years because of its low mileage count and overall bad performance especially the 2007 model, in the most recent consumer reports about the model, the average rating of the Compass has a higher reliability score of 3 out of 5.
How Much Does It Cost to Maintain a Jeep Compass?
The average cost for servicing or maintaining of this model is around $535 for 5 years. But like most Jeep models, the Jeep Compass comes with a 5-year warranty, but since a Jeep Compass faces more technical problems, customers should save up a few more dollars for the maintenance of this model.
What Other Jeep Model Is Similar to the Jeep Compass?
Undoubtedly the most similar model to the Jeep Compass is the Jeep Cherokee, both having striking resemblance in its design and destination charges. They are both similarly sized, priced and have the same range of optional extras and engines. But a Jeep Cherokee is estimated to last for up to 300,000 miles.
---
More information
Check out our other Jeep reliability guides: