Are you thinking of buying a Jeep? Investing in a Jeep is not cheap, but these autos are durable and have great off-road capabilities. If you are a car enthusiast and enjoy having adrenaline-pumping adventures like driving in complex drains, getting a Jeep is a great option. But the question most people have is whether they should get a Jeep trail rated and a non-trail rated.
Of course, as a buyer, you need to get the best option in the market. So, you need to research what Jeep trail rated vs. non trail rated and what it entails. That way, you will make informed decisions. When buying a Jeep, ensure that you get value for your money and choose a car that will serve your needs.
What is the Purpose of Trail Rating?
You might have heard of trail rating, or this is the first time you are hearing of it. Either way, chances are that you are wondering what the purpose of trail rating is. The trail rates were introduced by Jeep due to the increase of sport-utility cars. The reason was to let consumers know that Jeep was an effective off-road automobile.
Many car manufacturing companies claim that their vehicles are off-road, but that is a perception without the rating. Jeep rating's main purpose is to reassure clients that they are getting vehicles that can perform off-road conditions comfortably. That way, you can enjoy driving off the road and enjoy adventure-filled fun.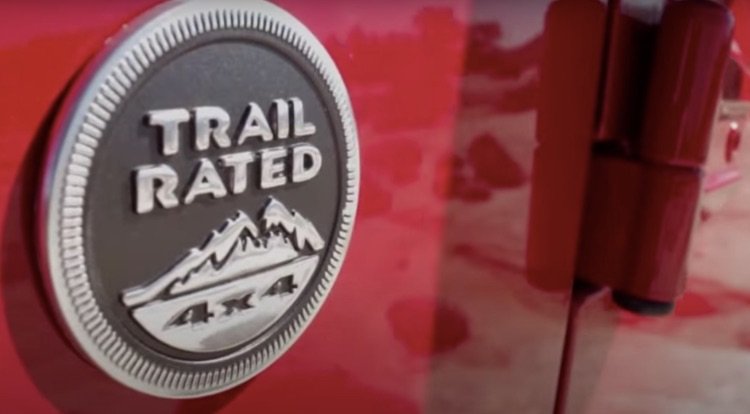 What does it mean to be Trail Rated?
A trail rated badge is earned, not given. For the vehicle to get this title, they need to undergo a series of grueling tests in five categories. These are traction, water fording, Ground clearance, Articulation, and Maneuverability.
Running these tests in a car is vital as it allows you to get a Jeep that can overcome bad weather, challenging terrain, and other obstacles. Besides, you will not experience a bad driving situation. Learn more of the test that Jeep does on the vehicles before giving them a trail rated badge.
Traction
Testing for traction in a Jeep entails driving the auto through steep slopes, rough terrain, and snowstorms. However, if the Jeep is trail rated, it can easily handle some of the toughest road conditions.
Water Fording
Imagine driving in water bodies; that is what you will get if you get a car that is trail rated. For example, Trail rated Jeeps have electronic connections and body openings sealed. In addition, the air intake is positioned high compared to other vehicles, which will help protect your car when driving through streams or overflowing creeks.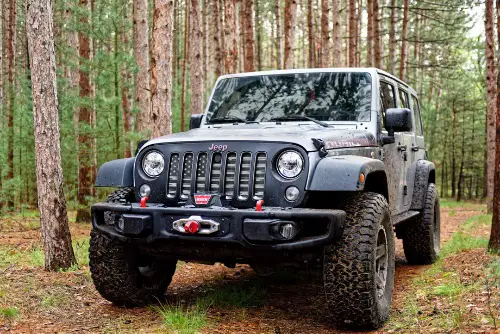 Ground Clearance
Most cars would not make it on the rough road where there are rocks and logs. But that is not the case with the trail-rated Jeep. The car has ground clearance, giving it plenty of room to drive over the rocks and logs without getting underbody damage. In addition, these vehicles have an approach, departure, and break-over angle that give the car more options when driving a rough road.
Articulation
The best road trip adventures happen in the toughest terrains. However, you will not have to worry about this if your car has good articulation. When driving in areas that have deep potholes or heavy constructions, it is important to ensure that they have maximum capabilities. With the Jeep trail rated cars, your vehicle will remain stable even when one or more tires are off the ground. That will make it easy for you to drive on a rough road.
Maneuverability
The other test that Jeep will go through before being trail rated is maneuverability. A trail rated Jeep offers precision driving, good turn radius, and optimized wheelbases. That will enable your Jeep to pass through difficult obstacles and be able to handle emergencies.
How do I know if my Jeep is Trail Rated?
If you want to buy a trail rated Jeep, you might be wondering how to get one. It is easy for you to get a Jeep that is trail rated since these vehicles have a badge on them. So all you need is to find a Jeep brand with a badge, and you are good to go.
The badge will read trail rated 4×4. However, you should note that the Jeep Company runs the test, and they are also the ones that offer the badge as rewards. However, companies like Nevada Automotive Testing Center (NATC) support the testing system by Jeep Company. So with that in mind, if you want to buy a trail rated Jeep, you have to ensure that the car you get has the badge.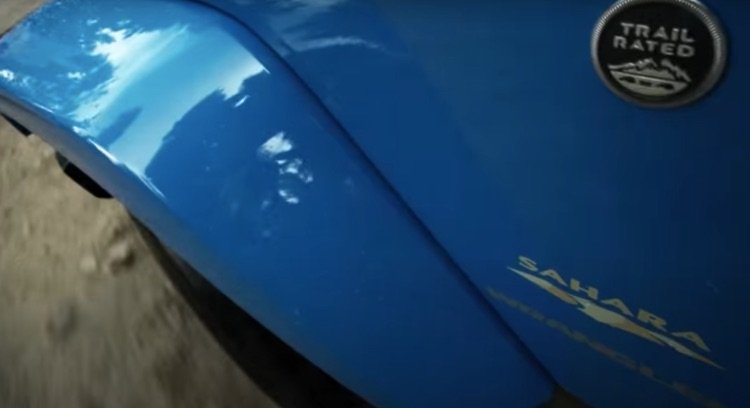 Are All Jeeps Trail Rated?
No, all the Jeeps are not trail-rated; before getting this badge, vehicles have to undergo rigorous tests and evaluations as stated above. Unfortunately, however, not all Jeep vehicles pass the test.
If you want to buy a Jeep with a trail rated status, you should consider getting Grand Cherokee, Cherokee, Wrangler, Compass, and Renegade. If you get any of these cars, you will not have any issue driving off the road. That means that you will enjoy your trips more since these vehicles have more to offer than those not rated.
Which one is best: Trail Rated vs. Non Trail Rated?
Now that you have learned about trail rated vehicles, the chances are that you are wondering if this is the best option for you to invest in. However, this mainly depends on the purpose you want to use the Jeep for. If you do not plan to take it off the road, you can invest in a non-trail-rated car. However, just because they have not been rated, they will not offer you the best service.
However, if you are a road trip type of person, you should get trail-rated vehicles. That way, you will enjoy your off-road trips and have more fun when you are on the road. Besides, with this option, you can be certain that you will enjoy the road trip and reduce the chances of any issues on the road. Moreover, where you are driving is rocky or steep, the trail-rated vehicles will give you a great service.