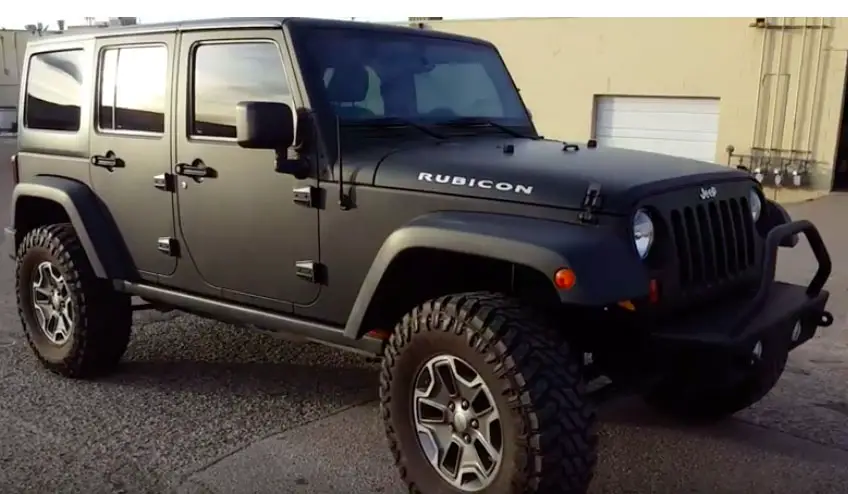 There are many reasons someone might want to wrap a Jeep Wrangler. The costs of doing so really depend on what those reasons are. Some of those reasons might be things like for advertising a business, protecting your Jeeps' paint job, pure aesthetics because you want to look cool, and just for fun.
How much does it cost to wrap a Jeep Wrangler? The price of a Jeep Wrangler (JKU) wrap ranges from $1,320 to $4,500. To start wrapping a Jeep Wrangler from roof to tailpipe is a labour-intensive project. It's nearly as intense as a paint job; however, it doesn't cost nearly as much. 
There are several options at different cost points to getting the job done effectively. I've turned to the internet to get ideas of what it could cost to wrap my 2015 Jeep Wrangler Unlimited (JKU). While I will not be wrapping the entire Jeep (at least for now), the overall cost of what I am doing is simply a fraction of a full wrap. This article will highlight things I've learned along the way of getting the best vinyl for the job as well as some tips to help avoid costly mistakes.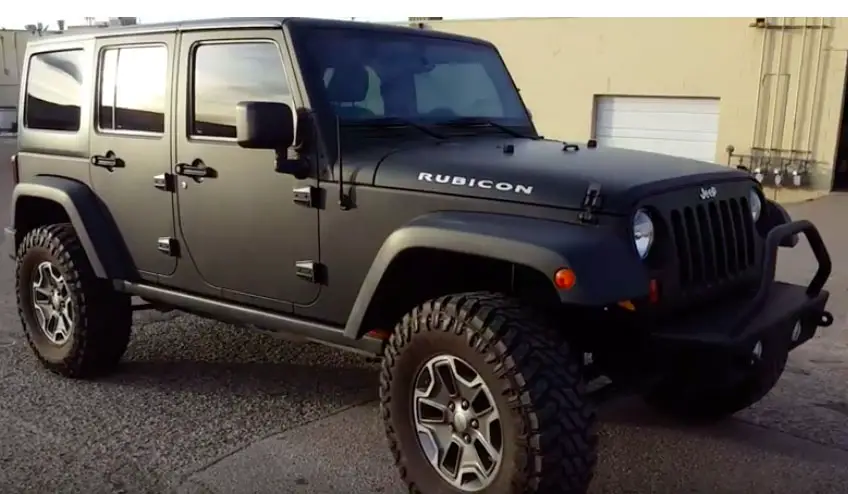 Since the cost of $1,320 to $4,500 is a pretty significant range, I thought I'd share the break down the best I could gather from a number of sources, including a trip to visit with my local sign shop that does vinyl wraps. A professional shop with a premium carbon fiber vinyl wrap as you might expect comes out on the high-end of the price spectrum.
However, if you have the patience, slight mechanical ability, and attention to tedious detail, you can get the same job done for about $1600. Here is the DIY breakdown:
Selecting the vinyl
Companies like 3M have created a specific vinyl that is designed to stick to your Jeep's paint without ruining it. A major draw for those who use their vehicles off-road as much as I do is that the wrap can actually protect the paint from scratches and light debris.
While wrapping a Jeep it's not intended as paint protection by most, I've found it works against common tree limb pinstriping. There are several options when it comes to vinyl.
However, I'll share five options and their price by the roll and per square foot if you choose to do it yourself.
Table could not be displayed.
These are all great choices but my personal favorite for wrapping the hood and maybe the doors of my JKU is the 3M Satin Blue (see above) but it only comes in 100 sq/ft rolls costing around $205.99 per roll or $2.06 per square foot, but hey blue on gray is my thing.
To calculate the vinyl needed for my JKU, which is a 4-door model, I measured my Jeep from the roof to the tail pipe.  The hood alone (which is all I will wrap initially) came out to be 30sq/ft. the top 54sq/ft., 74sq/ft for each of the sides, and 60sq/ft for the front and back. The grand total comes out to give or take 300sq/ft. or at least three rolls.
It seems pretty simple to apply the vinyl; however, it will take some time and dismantling to do the job right. Also, wrapping a Jeep Wrangler will not hide body imperfections such as dents or scratches that you might have. You might consider repairing those scratches and dents before proceeding.
Needed Equipment
This is the kit you'll need to wrap your Jeep. Most of it you will probably already have:
Click here for the latest price
What are the benefits of wrapping a Jeep Wrangler?
When compared to other vehicles, a Jeep Wrangler is much more likely to see the likes of sand, dirt, mud, snow, sleet, rain, and other outdoor elements. Wrapping your Jeep Wrangler is a fairly inexpensive way to protect your investment. You will encounter harsh conditions unless you've bought yourself a mall crawler, in which I personally wouldn't spend the money to wrap anything.
When it comes to winter in places like Idaho, where I live, the vinyl wrap can protect your Jeep Wrangler from road salt and other chemicals and ring up a higher resell value if you were ever to sell your Jeep. But hey, why would you ever do that? Most of the online forums suggest that a good quality wrap material should last about ten years if it is applied correctly.
Costs of custom printed wraps
To start, this process isn't something you can typically do yourself. The design, printing, and installation of this type of wrap for a Jeep Wrangler is going to come out on the high end at $4500 or better. The shop that quoted my wrap said it would take a weak, so you've also got to calculate vehicle down time costs as well. If the wrap is for commercial use, pricing tends to increase.
What NOT to do and why?
What I've researched about wrapping a Jeep Wrangler strongly suggested you don't try to hurry the job. Skipping a step from pulling that screw out, or not cleaning and drying the surface enough is a disaster nearly all the time. If you are in a hurry, wait until you have more time. Skipping a step won't help your wrap last and pretty soon you are ripping it off just like you did that crappy looking window tint in the first car you ever bought.
Tips from the pros – not me, just what they say
This kind of goes along with what not to do, take your time. Patience, patience, patience is what is all over the forums. Careful attention to detail is very important to create a professional job. The pros also mention that a second pair of hands is a nice addition to moving the wrap job along with fewer hiccups.
A final tip from the pros is that you invest in good lighting and a quality vinyl toolkit like the one I listed above. If you are trying to apply the vinyl in a crowded, dark space you'll soon find yourself frustrated. Having the light can help get all the lines right and most importantly bubbles out.
Related Questions
Can I wrap a Jeep Wrangler Hard Top? Yes. However, I'd suggest using a good quality wrap as well as dawn dish soap and water to get all the grime and grease off and out of the way.
How long will vinyl wrap last on a Jeep Wrangler? Most vinyl wraps last 8-10 years. How long it will last on your Jeep Wrangler might depend on how hard you are on the wrap. Tree branches, hanging rocks, and mods might cause you to change or re-wrap parts you initially didn't plan for.
Can I wrap the fenders and bumpers of my stock JKU? Sure thing. Again, it goes back to cleaning and prep. Especially on these areas as they will have the most dirt, mud, sand, oil, grease, etc.
---
More info
Check out our other articles that look at the cost of wrapping off-road vehicles and trucks: