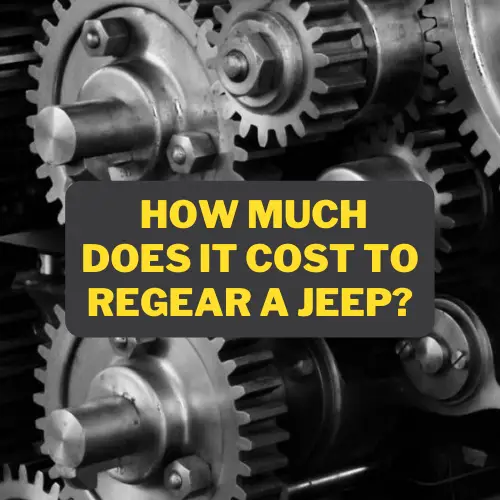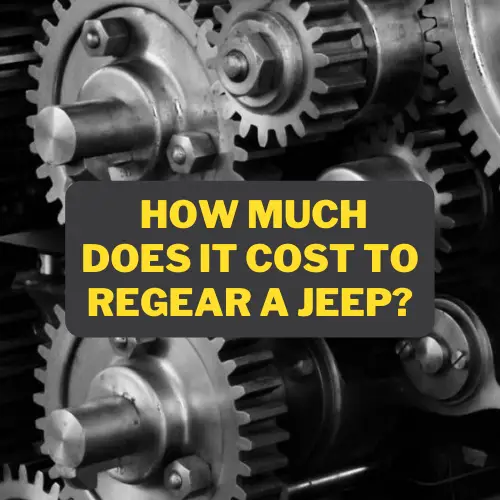 Many of the Jeep owners I know often ask the question how much does it cost to regear a Jeep. In short, most Jeep owners can expect to pay anywhere between $600 and $1,200 to regear their Jeep, but the exact price will vary depending on the auto shop you choose and their labor rates.
Owning a Jeep is always exciting because it is not just a mode of transportation, but a whole lifestyle. These vehicles are highly customizable which has just added to their popularity. One of these upgrade options is rewearing and when you're ready to regear your Jeep, there are a few things you will need to consider about the cost.
In this article, I'm going to take a look at re-gearing a Jeep and what you need to be prepared for.
How Does Gearing Work?
Simply put, gears are used to transmit power from one section of the Jeep to another. Each Jeep axles comes with ring and pinion gears. The gearing is set by how many teeth these gears have because they determine how many times the Jeep's driveshaft has to rotate in order for the wheels to spin around for one rotation.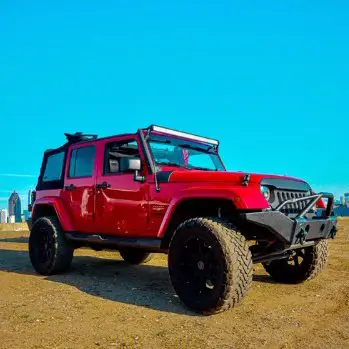 Gearing is determined by ratios. An example would be a gearing ratio of 4.10:1, which means the driveshaft will have to spin 4.10 times in order for the wheel to spin once.
What Are the Benefits of Regearing?
Regearing is a great way for Jeep drivers to save money on fuel. This is especially true if you drive on highways often with smaller or mid-sized tires. When Jeeps get regeared for a taller setup, it allows drivers to continue driving at full speed without having to go through as much fuel.
It is also a good idea to regear your Jeep when you change tires. If you decide to install larger tires, then you may notice some things are not working in your favor! The added weight and larger diameter of the new tires could result in rotational mass and rolling resistance issues.
It's important to keep in mind that the tire's diameters will affect how much the drivetrain needs to work to keep the Jeep moving. Regearing the Jeep will allow you to drive without putting as much strain on your engine because it creates more force on the axle. Also, the driver won't have to use as much force to turn their Jeep's wheel.
Can I Regear a Jeep Myself?
Auto repairs and maintenance can get expensive, so many Jeep owners wonder if they could regear the Jeep themselves. The thing about auto body repairs and maintenance is that every shop has different rates, and they could vary depending on the location.
Some Jeep owners I know have been quoted prices that soar above $2,000 when asking about regearing their Jeep! In this case, I would always recommend you continue searching for other, more specialist mechanics to see what rates they charge, even if this means traveling a distance to get the job done.
The high cost though is justified because regearing a Jeep is a very precise job, and unless you have a strong background experience with swapping gears, this job is always best left to the professionals.
It's very easy for something to go wrong when regearing a Jeep, especially if you don't have any experience performing this type of work yourself. Remember, if something goes wrong, it's going to be even more costly to have the mistakes reversed at the mechanics.
When it comes to regearing a Jeep, your best (and most affordable in the long run) option is to let the professionals take care of the regearing job. I've heard many a tale of owners who have tried to handle the regearing themselves saved nearly $500 on the job at first but then had to pay over $600 to have the mechanics reverse their mistakes.
How Long Does It Take To Regear A Jeep?
Before you book an appointment to have your Jeep regeared, always ask the mechanic how long they expect the process to take and is can vary. Most auto body shops should be able to have this job completed within 1 to 3 days.
Final Thoughts
The cost of regearing a Jeep will all depend on the rates at your local auto body repair shop. On average, Jeep owners can expect to pay anywhere from $600 to $1,200 for regearing. The price can vary between areas and the experience and reputation of the auto shop.