Rock crawling is incredibly fun, however it is completely different to any other type of UTV riding. The UTV will need to offer certain features to ensure that not only is the UTV able to cope with the rugged terrain, but it is also going to be incredibly safe to rise. This can make finding the best UTV for rock crawling a little bit difficult. However, thankfully, once a rider knows what they are looking for, things will become a whole lot easier.
What to Look for When Choosing a UTV for Rock Crawling
When a buyer is looking for the best UTV for rock crawling, they will need to be trying to balance both safety and performance in their UTV. This means that there are several features that will need to be prioritized.
Roll Cage
A UTV on rocks is more prone to flipping. This means that a UTV for rock crawling will need to have some protection for the riders. A roll cage is brilliant here. A roll cage can turn an accident that could have resulted in death to something that a rider can simply brush off and hop back on their UTV again.
For serious rock crawling fanatics other safety features may also need to be considered. This means better quality seatbelts, and higher quality seats. If something can be included to protect a rider while on the rocks, then it should be included in the UTV.
Tires
Tires that are a bit taller will provide more clearance of the ground. This should make it a bit easier for the rider to be able to navigate the rockiest of terrains.
Most UTV drivers will prefer tires that are soft but still provide a huge amount of grip while on the rocks. Deep treads are not really ideal here. Rock crawling requires a lot of contact with the rocks to provide the grip, so buyers should opt for a tire that can provide this.
Clutch Cooling
Rock crawling will put a lot of pressure on the clutch of a UTV. The best UTV for rock crawling will have some sort of clutch cooling system built into it. This can help to prevent wear and tear on the clutch, and it can help to keep the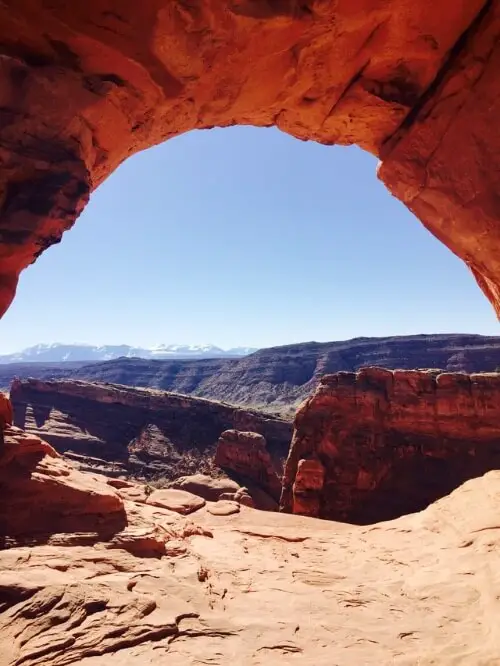 This shouldn't really be the main priority for a buyer, though. While a clutch cooling system is important, this is something that can be installed after-market. Other features should probably need to be considered first i.e. the ones that can be tough to upgrade.
Suspension
Rock UTVs need a quality suspension system. It gets incredibly bumpy on those rocks. Poor suspension systems will be tough on both the rider and the UTV.
After considering whether the UTV has a roll cage, the quality of the suspension should be the rider's next focus. Poor suspension systems will shorten the lifespan of the UTV as a lot more pressure will be placed on the vehicle's components.
Gearing
Low gear ratios work best for rock crawling. If a driver is serious about rock crawling, then it is rare that they will ever be switching into a high gear. This is because they need the low gear to ensure that they have the power and speed to navigate over the rocks. A rider should never be rock crawling with a high gearing. This is probably one of the quickest ways to burn out the system.
Speed
UTVs need speed and power to traverse rocky terrain. This means that any UTV needs to have a high top speed. It doesn't necessarily mean that the rider will constantly be traveling at that speed. It just means that there will likely be a lot more power in the vehicle.
Slow vehicles are awful for rocks. Avoid them.
Stability
Rock crawling will be throwing the UTV around like there is no tomorrow. It can be tough to control. Buyers should be looking for UTVs that have reviewed well for stability. They need to be simple to control, otherwise the rider will be flipping the vehicle frequently, and that is just dangerous.
Vehicle Retrieval
It is inevitable that a rock crawling UTV will eventually become stuck. This means that it will need to be retrieved. Rock crawling UTVs will often have a hook on the front of them that will make this a little easier. It is not a necessity, but it is probably going to be a lot better than a rope being attached to the front bumper.
Conclusion
Rock Crawling with a UTV is among one of the most exciting things a person can do with their vehicle. However, rock crawling is always something that will have an inherent danger to it. It is important that a buyer puts a lot of thought into the type of UTV they want to buy for the rocks. Safety should be a priority, while also ensuring that the UTV can traverse the rocks with ease. Most top manufacturers will have rock crawling UTVs in their range, and thus this is a good place for a buyer to start looking for one.
---
More information
For more information on choosing the right UTV, check out some of our other buying guides: